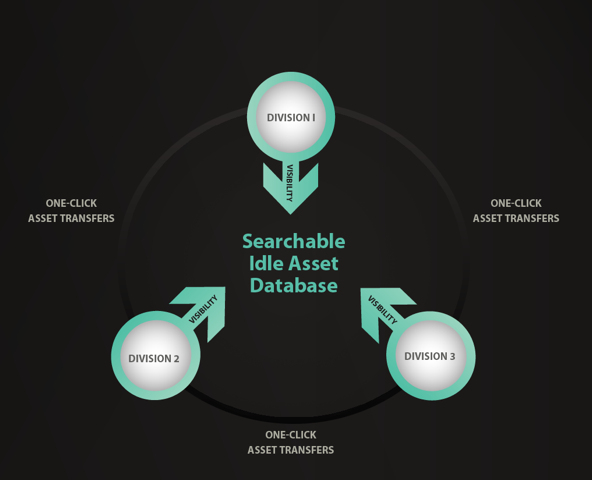 How RONAstar works
RONAstar is a revolutionary system that makes it easy for your company to save millions of dollars through the efficient reuse and reallocation of your idle assets. Simply upload some basic information on your unused or idle assets into cloud-based RONAstar. Your organization now has Global Visibility of its idle assets and is searchable on your own dedicated and highly secure portal. With a single click, these assets can be redeployed to any business unit within your organization that can put them to work. Your purchasing budget goes down, while your productivity and balance sheet goes up!
ALL TYPES OF IDLE ASSETS CAN BE REUTILIZED
Excess assets
Overruns in production, idle capacity or time, or unutilized assets that could be reallocated to others.
Unallocated assets
Change in an operation's mission, layoffs, or workforce restructuring that results in surplus items like furniture, equipment, software licenses, supplies, etc.
Surplus assets
The required purchase lot was larger than necessary or the lot price was so lucrative that it precluded purchasing a lesser amount.
FLEXIBLE SOFTWARE TO SOLVE REAL PROBLEMS
In addition to its primary function of providing Global Visibility and Redeployment of Idle Assets, the RONAstar™ technology has the flexibility to be applied in a variety of ways to solve real business problems. Existing and prospective customers have identified the following unique applications of RONAStar™.
Retail
Global visibility into redistribution of idle inventory or fixtures in a multi-location retail environment
Human Resources
Managing the availability of internal human resources for IT and other projects.
License Management
Identification, termination, and reallocation of software licenses on idle PC's.
Asset Consolidation
Visibility of overlap and redundancies as a result of M&A or business consolidation activities
Compliance
Sarbanes-Oxley compliance, real-time audits, deeper view of low priced or low value assets.
End-of-Life
Real-time visibility of assets for current life-cycle disposition programs.
Donation Management
Management and visibility of donations for charities, schools and emergency situations.
Business Continuity
Visibility of internal assets that can be redeployed after a business interruption.
Mission Change
Reallocation of assets across organization after reorganization or restructuring.